PRODUCTIONS
Currently in production
Vleppyie Auwurs - TBA
Taxibotsing (&Bromet, KRO/NCRV)
Man in de knoop (&Bromet, KRO/NCRV)
2017
Kim Young Ones - Circus
Nick Vean - What's under the hat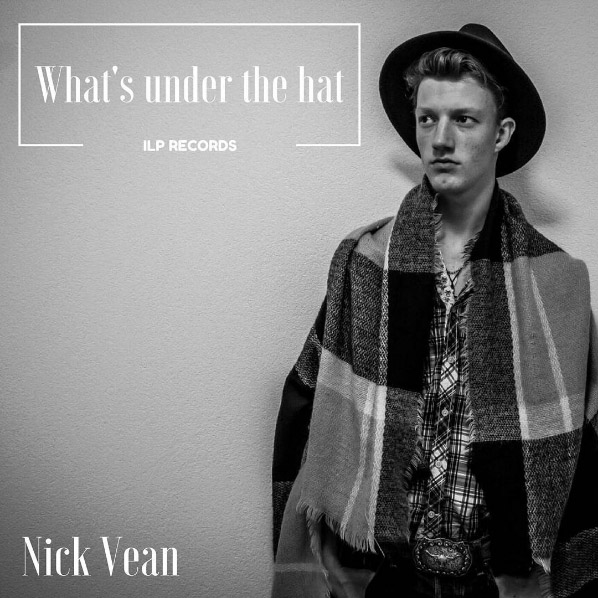 De film die nooit afkwam (&Bromet, EO)
Joëlle Nagtegaal - Addicted To You
Koppie Koppie - Biri Koud
Sarina & co - Live @ peggy51
Kind Like Cow - Kind Like Cow
2016
Vleppyie Auwurs - Lofzang op Laura
Nee heb je (&Bromet, KRO/NCRV)
De dokter onder vuur (&Bromet, KRO/NCRV)
Zelfvoorzienend met behoud van comfort (&Bromet, KRO/NCRV)
2015
Welcome home (&Bromet, Selfmade Films)
In een klap (&Bromet, KRO/NCRV)
Sherry Amber - Ride it up
2014
Doe-het-zelf zorg (&Bromet, KRO/NCRV)
Je leven als wethouder (&Bromet)
Mijn recht, jouw recht (&Bromet)
Mont Ventoux: Huis aan het water
2013
Brandend verlangen (&Bromet, KRO/NCRV)
Homopesten (&Bromet, KRO/NCRV)
Veelbelovend! (&Bromet, KRO/NCRV)
2012
Pratende planten & ochtendurine (&Bromet, NCRV)
Bezem door de wallen (&Bromet, NCRV)
STUDIO
Conveniently located just north of Amsterdam, we combine a great sounding 70 m2 room with the right people and state-of-the-art analog gear and digital processing power.
Our extensive experience with clients on all kinds of 'sound stages' enables us to deliver efficiently and with the highest quality in any creative or artistic endeavour. We support production delivery for internet, television, radio, installations, tape, cd and vinyl.
RECORDING

MOTU 16A
MOTU Midi Express 128
iMac 4.2 GHz 8 GB
Soundtoys 5
Audio Developments AD146, 261, 260, 160, 045
Presonus M80 mod by TimeVibes
Zoom F8
Soundcraft Delta DLX
M-Audio Midiman 2x2
Fostex 160
Canare, Van Damme cables
API 505-DI
ProCo CB-1
RTW RT1206D
MONITORING

Genelec 1031A
Avantone Active SoundCubes
Sennheiser HD-25
Sony MDR-7506
Tannoy Mercury M20
Behringer B3031A, HA8000
Harman/Kardon HK 620
INSTRUMENTS

Charvel CX290
Doepfer PK88
G. Steinweg Honky Tonk 1915
Westone Japan bass guitar
Marshall Lead 100 Mosfet + 15" cab
Peavey Bass Mark II + 15" cab
PERCUSSION

Mapex Pro M Custom 22, 10, 12, 14
Vogel 20, 10, 12, 14
Vogel 18, 13, 16
Assorted world percussion
Ludwig Supraphonic 400
Ludwig Acrolite
Mapex Custom Maple 6.5
Pearl Sensitone Steel
Brass piccolo 10
A Zildjian 20, 14, 16
K Zildjian 23, 20, 14
Paiste 22, 20, 14, 15
Sabian 18, 13
Dream 18, 10
MICROPHONES

AKG SE 300 B / CK 92, 93, 94
Avantone CR 14
Beyerdynamic M 58
Electro-Voice RE 20
Microtech Gefell UMT 70 S
Neumann KM 150
Rode VideoMic X
Sanken CS 1
Schoeps CMIT 5 U
Sennheiser MD 421
Sennheiser MKH 20, 50, 416
Sennheiser ME 64, 66
Shure SM 57 + A2WS, SM 58, 55 SH
Studio Projects CS 5
MOBILE
We specialize in stage and field recording on portable multi-track setups. We're used to recording in demanding conditions worldwide, and experienced with techniques from lavaliering to M-S stereo booming.
PUBLISHING
We maintain a growing body of publishing agreements with creators, media producers and music and entertainment labels. Some of the music and soundtracks we facilitate are available for licensing, depending on prior agreements.
CONTACT US
info @ ilpstudios.com
+31 6 1343 1583
De Noord 4a
1452 PS Ilpendam
The Netherlands

©2017 ILP Records - +31(6)13431583 - De Noord 4a, 1452 PS, Ilpendam